A hypnotic mix of musical styles, Ethio-jazz has a fascinating history and is experiencing a comeback at venues across the city and its not just calls from the past who the hell is setting the tempo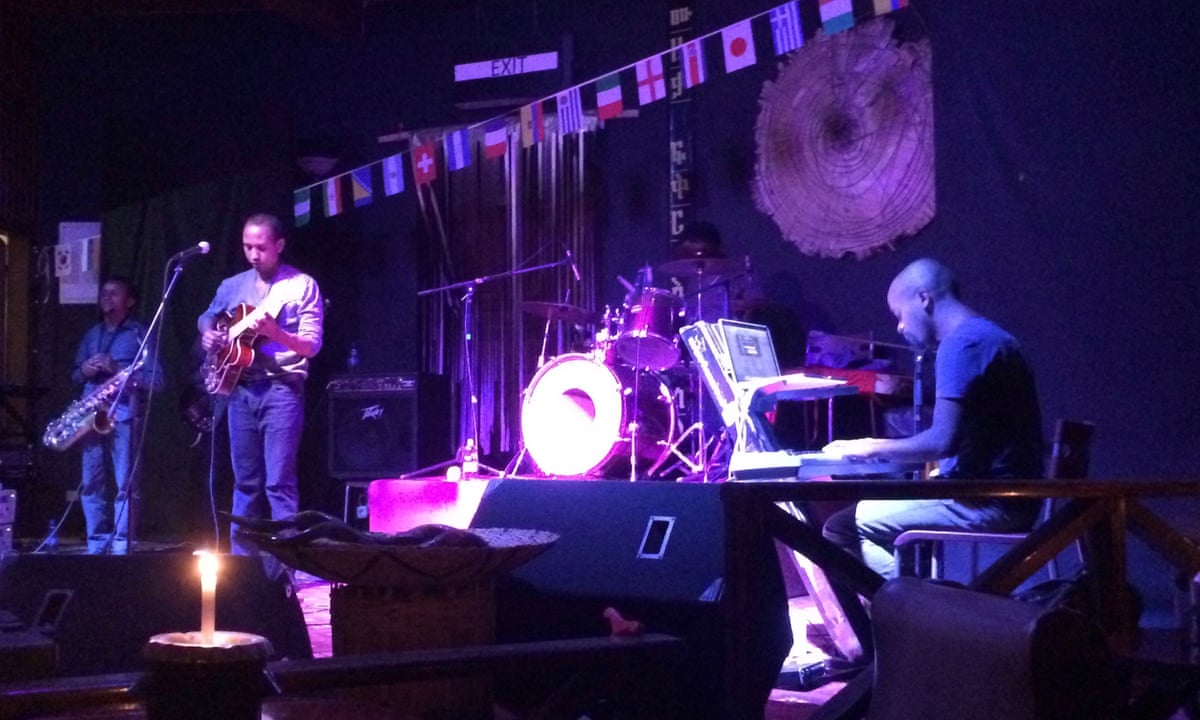 Im submerged in a heaving, sweaty mass of mass, all singing, dancing, applauding along to the mesmeric crooning of Alemayehu Eshete the man known as the Ethiopian Elvis. Its Saturday night and Im sharing limited oxygen with Addis Ababas great and good at Mamas Kitchen, a wood-and-glass table on the fourth storey of an innocuous shopping mall near Bole airport. Eshete, a gleaming idol of the 1960 s Ethiopian music vistum, imparts the revelry in neighbourhood Amharic manners as his clique give a hypnotic mix of funky jazz, rockabilly and the swinging magnitudes of conventional Ethiopian kinfolk. This is Ethio-jazz.
A fusion of the ghostly rhythm of ancient Ethiopian tribal music with the soulful undertones of jazz and the funky leaping of Afrobeat, Ethio-jazz had its heyday in the 1950 s and 60 s but in recent years has been making a slow but unequivocal comeback in the countrys capital.
There are children now playing Ethio-Jazz. Its actually becoming large-hearted again, music mythology Mulatu Astatke tells me on the sidelines of a gig at his table, African Jazz Village. I have this radio curriculum; for seven years I have been gushing out Ethio-jazz, teaching the people what its all about, but its clearly catching on now.
Read more: www.theguardian.com